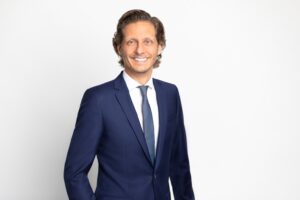 Dr. Karsten Kinast, LL.M.
Attorney at Law (Germany) | Managing Shareholder
Short Vita
Dr. Karsten Kinast is founder and managing shareholder of KINAST Attorneys at Law. He is External Data Protection Officer of various companies, especially international corporations, banks and insurance companies. Clients appreciate his practical data protection strategy advice as well as his data protection legal party representation in the discourse with supervisory authorities. Dr. Karsten Kinast has many years of legal experience and expertise in data protection law. He is one of the most widely recommended data protection lawyers among German lawyers and is considered as one of the most renowned experts in data protection law. He teaches, lectures and publishes articles on data protection and IT law topics. Furthermore, Dr. Kinast is External Compliance Officer of various companies in miscellaneous sectors.
Career
Many years of experience as an Attorney at Law (Germany) in the areas of data protection law, IT-, copyright and media law
Licensed lawyer at the Bar Association in Cologne and registered European lawyer at the Austrian Bar Association Vienna
Certified Data Protection Officer (TÜV Nord)
Associate lecturer at Fresenius University, lecturing on civil, media and data protection law
Lecturer at the University of Applied Sciences Europe - Iserlohn, Berlin, Hamburg with lectures in data protection law and copyright
Fellow Analyst at KuppingerCole
Former employee at medium-sized law firms, various legal university institutes, Bertelsmann AG, Deutsche Welle and Austro Mechana Verwertungsgesellschaft für Musikrechte
Presenter on the topics of data protection, media law and copyright in Germany and abroad
Member of the "Data and Ethics Board" of the Social Sentiment Index (SIXX) project founded by the European Union
Member of the Kantara Initiative, based in Delaware, U.S.A., a non-profit professional association dedicated to advancing technical and legal innovation related to digital identity management
Author of various specialized legal publications, regularly published in the Neue Juristische Wochenschrift and most recently edited the commentary on the BDSG and the data protection regulations of the TKG and TMG, Taeger / Gabel (Eds.)
Area of expertise
Data Protection Officer for a group of companiesCorporate data protection, international data protection, health data protection and insurance data protection
Professional Legal consultation as an attorney at Law (Germany) for media law and copyright law
Education
Doctoral studies at the University of Vienna, with a dissertation on the topic of European copyright
After studying law in Cologne and Barcelona, received a Master's degree in the "European Legal Informatics Study Programme" (EULISP) at the universities of Hanover and Vienna. Master's thesis on the topic of European copyright
Language skills: German, English, Spanish, French
Branches